The #1 Choice for Residential and Commercial Renovation
Price Pro Home Improvement is the company you can trust to complete your renovation project, on time and on budget!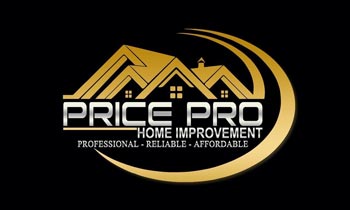 Why Choose Price Pro Home Improvement?
Your residential or commercial remodeling project should be an exciting experience, but it can seem a bit overwhelming at times, especially when problems arise. Price Pro Home Improvement's priority is to make sure that doesn't happen. We are committed to making your experience as stress free as possible, so you can fully enjoy the entire home renovation process.
We take great pride in providing every customer a hassle free, professional remodeling experience that meets or exceeds your highest expectations…
…we know from experience that personal referrals are the most effective way to build a successful business.
Because we follow those two guiding principles, you can rest assured that your 100% complete satisfaction is (and always will be) our number one priority. 
Contact us today to schedule your complimentary in-home consultation.
With supply chain and delivery issues creating a whole new set of logistic challenges, Price Pro Home Improvement is committed to working harder than anyone else in our industry to mitigate those challenges and do our best to bring your project to its completion on time and on budget. That's our promise to each and every customer.
What Sets Us Apart From The Rest?

We employ only the top professionals from each trade, based on their experience and skillset and it shows in our workmanship.

We have worked extremely hard to secure our reputation as an exceptionally reliable and highly trusted contractor. Ask us for our customer referrals.

We do a walkthrough with our clients at the completion of every job, making sure each detail of their project has been completed to their 100% satisfaction.
Price Pro Home Improvement
The Renovation Company You Can Trust!